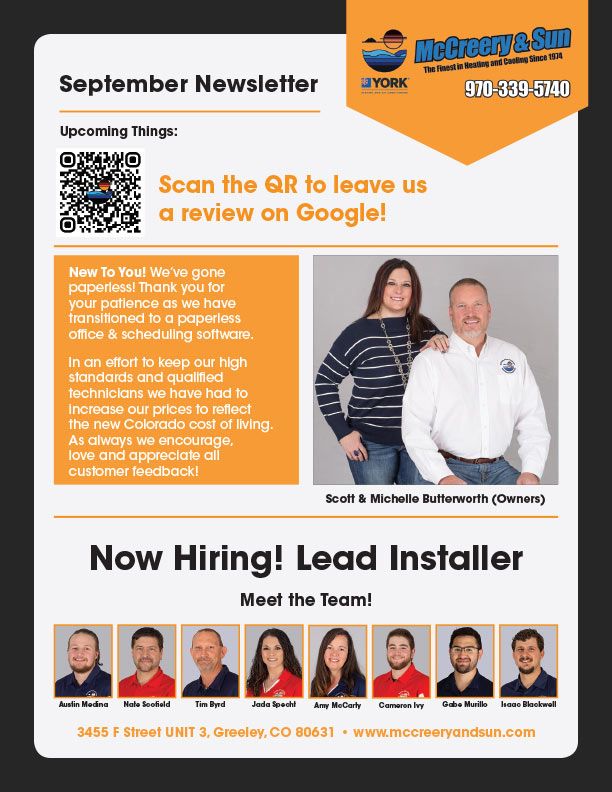 September Newsletter
New To You! We've gone paperless! Thank you for your patience as we have transitioned to a paperless office & scheduling software.
In an effort to keep our high standards and qualified technicians we have had to increase our prices to reflect the new Colorado cost of living.
As always we encourage, love and appreciate all customer feedback!
NOW HIRING: Lead Installer