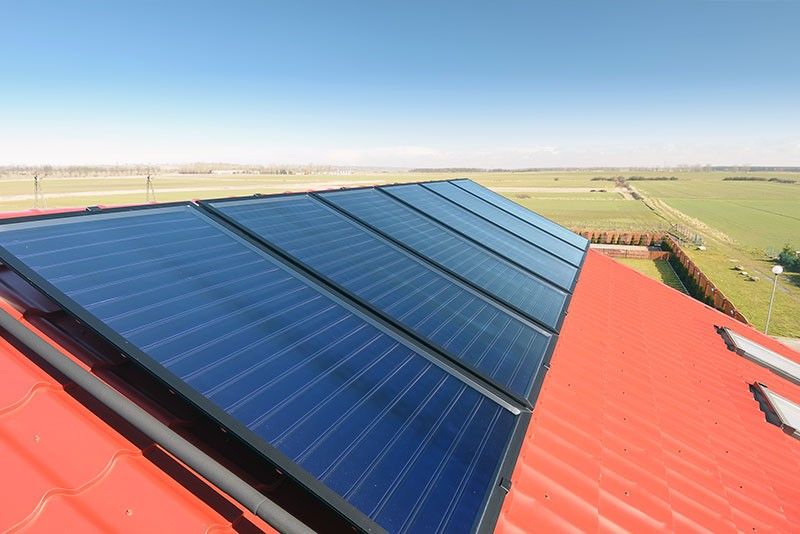 Solar Energy Services
Solar energy has been around for a long time, but in recent years the technology has improved in leaps and bounds. We stand on the cusp of a new era in solar technology. The field has advanced very quickly in the last few years, and with improved government incentives and other benefits, having solar panels installed in your home or business is easier than ever. Of course, you need the right service to install the system properly, then provide maintenance and repair as you go forward with it.

The good news is that you have one in the form of McCreery & Sun Of Colorado. Our NATE-certified staff keeps up with the latest advancement in solar energy, and passes our know-how onto you. We can help free you form the tiresome chore of monthly electric bills, as well as helping you do your part for Mother Nature with a clean, renewable energy resource. The future is here, and with our solar energy service, you can be a part of it. Contact us today to find out how!
Solar Technology Has Numerous Applications
Like any other technology, solar panels have become more efficient and easier to use with each passing year. In Greeley, CO, that means they're no longer hampered by things such as cloudy days and low sun exposure. Expenses keep going down too, and as time goes on, more and more residents are going to be giving solar technology a very close look. At McCreery & Sun Of Colorado, we're preparing for the future with a wide variety of solar technology available. We have a plan that suits your specific needs and our technicians can handle repair and replacement as well as installation. Contact us today!
Solar Water Heater
Solar power used to be derided for its lack of efficiency, but the advances in recent years have made it more than viable. Nowhere is this more apparent than with solar water heaters, which use the power of the sun to provide reliable hot water to your home at almost no cost!
Solar Heating
Solar heating is one of the most basic forms of solar technology: converting the power of the sun to energy that can run heaters and warmers without using any fuel. Because solar panels have no moving parts, the system rarely breaks down, and the energy used can be stored over time.
Rely on McCreery & Sun Of Colorado for Fantastic Water Heater Services
At McCreery & Sun Of Colorado, we've been in the solar power game for many years, and we know first–hand what kinds of exciting changes are taking place in the field. Regardless of what your home needs here in Greeley, CO, there's a solar energy product that can meet those needs: helping you save big money on monthly costs while doing your part for Mother Nature in the process. If you think that your home can benefit from solar energy panels, or you have existing panels and you need a service that can maintain and repair the property, pick up the phone and give us a call!